Core eCommerce
ShopNow offers a feature-rich eCommerce platform solution which gives you complete flexibility and control over the functionality of your online channel. Search engine optimization, catalog management, and powerful marketing tools enable you to create sites that provide an unrivaled shopping experience for your customers.
Catalog management
Catalog and product browsing
Checkouts, payments, and shipping
Order management
Customer accounts
Customer service
Search engine optimization (SEO)
Analytics and reporting
Content management
WeChat eCommerce
We fully integrate WeChat functions into ShopNow Cloud to maximize the full potential of your social eCommerce.
WeChat design
WeChat log-in
WeChat Pay
WeChat user authorization
WeChat messaging
Voice recognition
Viral coupons
Gift cards
LBS (Location-based services)
Customer service
China Localization
China specific UX designs, to China specific payment integration and Chinese logistics tracking, ShopNow ensures that your Chinese audience can easily navigate your website and enjoy a pleasurable shopping experience."
China localization
Language, date & time and currency formats
UX/UI localization
Checkout & registration process
Mobile-centric approach
Social Media integration
Logistic tracking
Payment integration
Multichannel Integration
By increasing your site's lifetime value and optimizing your customer engagement, ShopNow's multichannel integration features help you become more productive and understand your customers on a whole new level. Automatic social media logins speed up access. Account binding unifies and synchronizes multiple accounts under the same phone number and increases communication between different devices. Leveraging data and services across channels improves efficiency. While a comprehensive dashboard view provides information about customers, products, prices, orders, promotions, inventory, interactions, and stores.
Mobile-centric login & registration
Social media logins via mobile and desktop
WeChat auto login
WeChat official account integration
Account binding across different devices
Cross-Border eCommerce
Guides you through every step of your cross-border eCommerce process in China!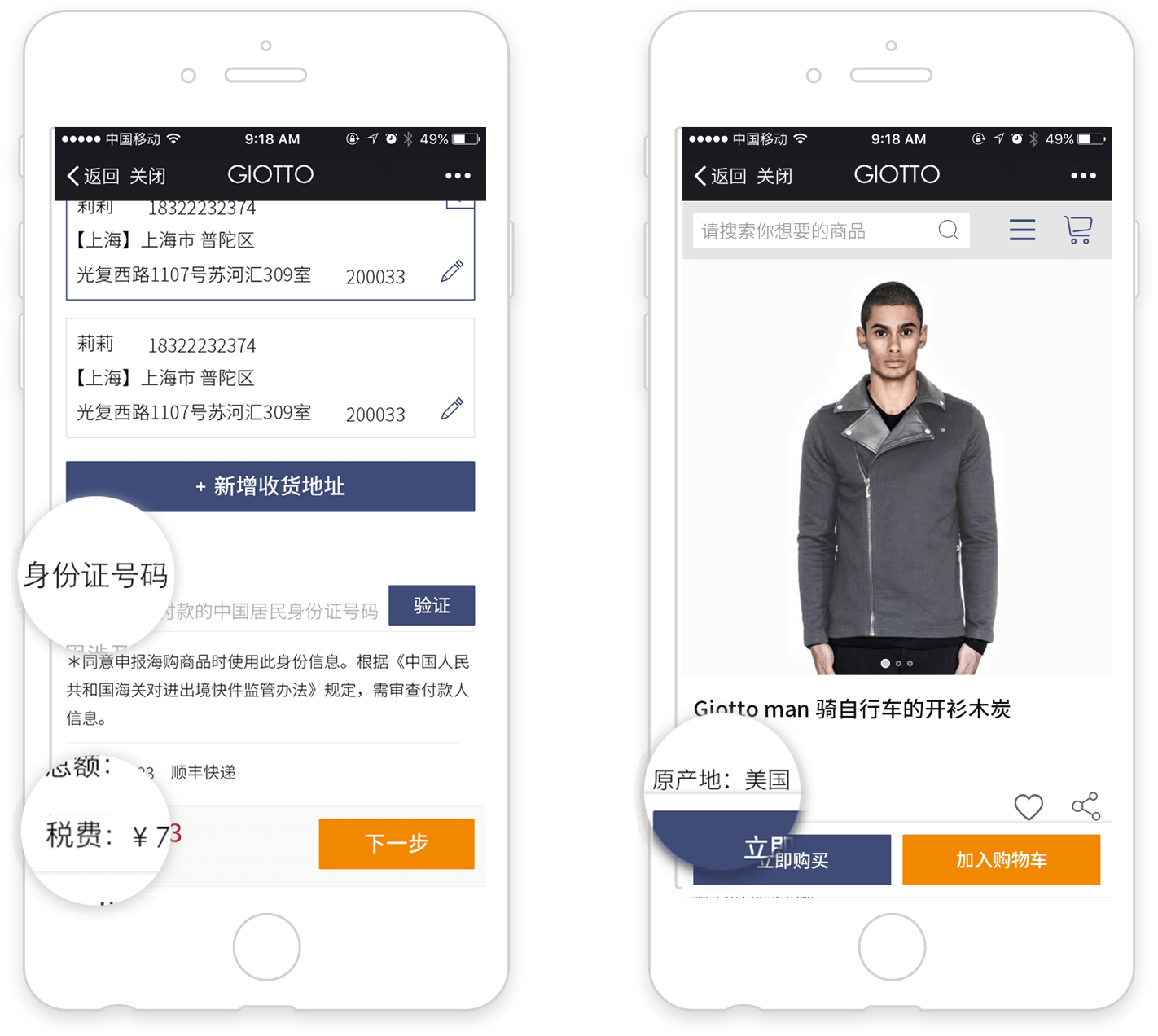 Chinese ID verification
Customs platform connectivity
Cross-border warehousing & logistics
Domestic & cross-border payment integration
Cross-border tax integration & calculations
Order amount control in accordance with custom regulation
Premium Features
ShopNow provides powerful enterprise features for marketing, customer loyalty plans, and enhanced shopping. Through product reviews, blog posts, and FAQs, your business will extend its customer base. By ensuring consistent integration and fluid business processes, you can effortlessly launch new stores. You can also manage all your channels, brands, and locations with a single, comprehensive platform — even when using multiple sites, languages, and currencies.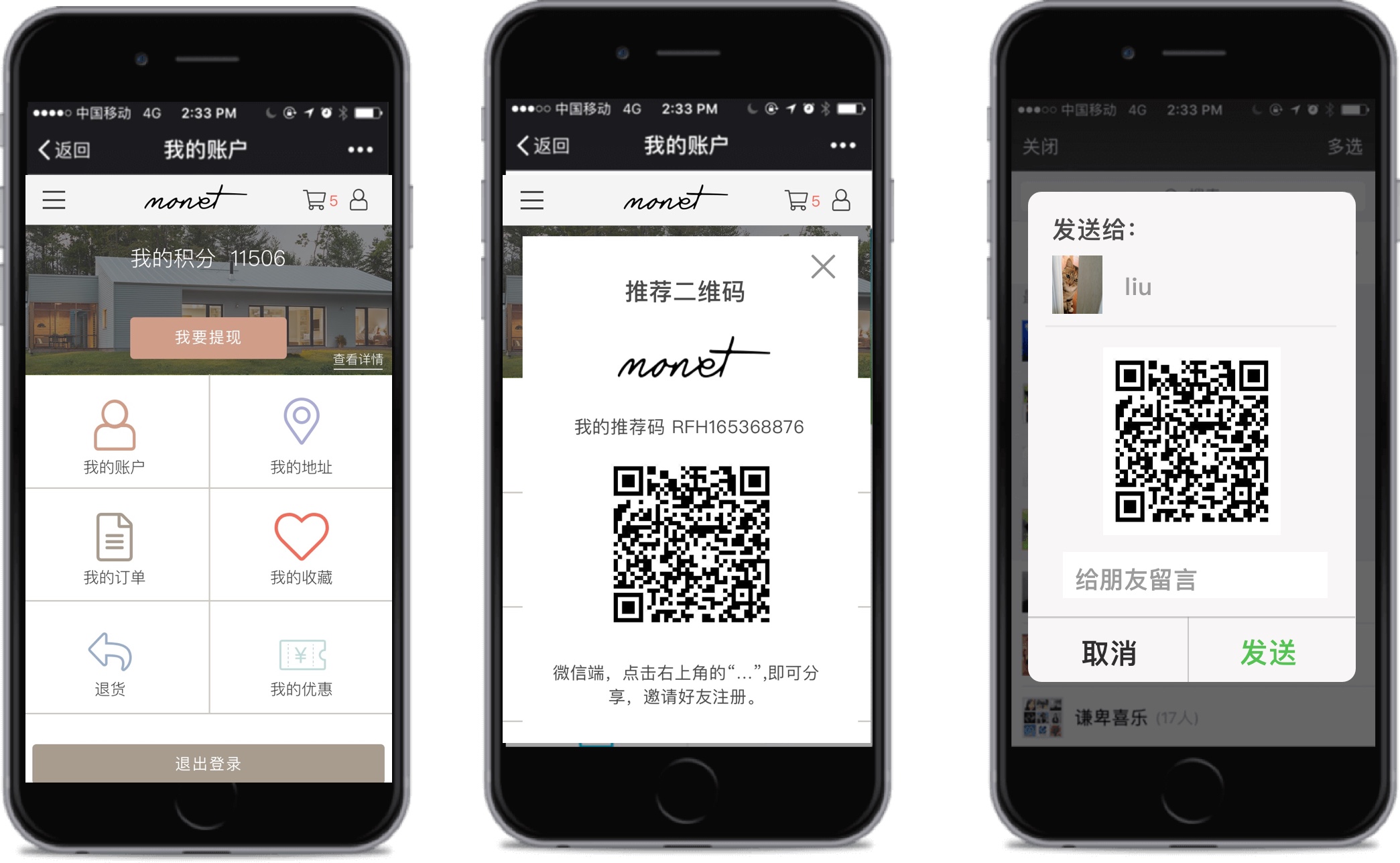 Closed logins
Return Management Authorization (RMA)
Membership loyalty programs
Referral program
Advanced search functionality using Solr
Catalog-layered navigation module
B2B quote management
Enterprise dedicated cloud instant
A full rest API support
Customization on demand
Cloud Hosting & Support
Fast, reliable, and secure, ShopNow offers both scalable, single region and multi-region hosting solutions through our cloud and individual hosting solutions. By rendering prompt, responsive solutions to your end-users' IT challenges, ShopNow provides continuous support to keep your business up and running.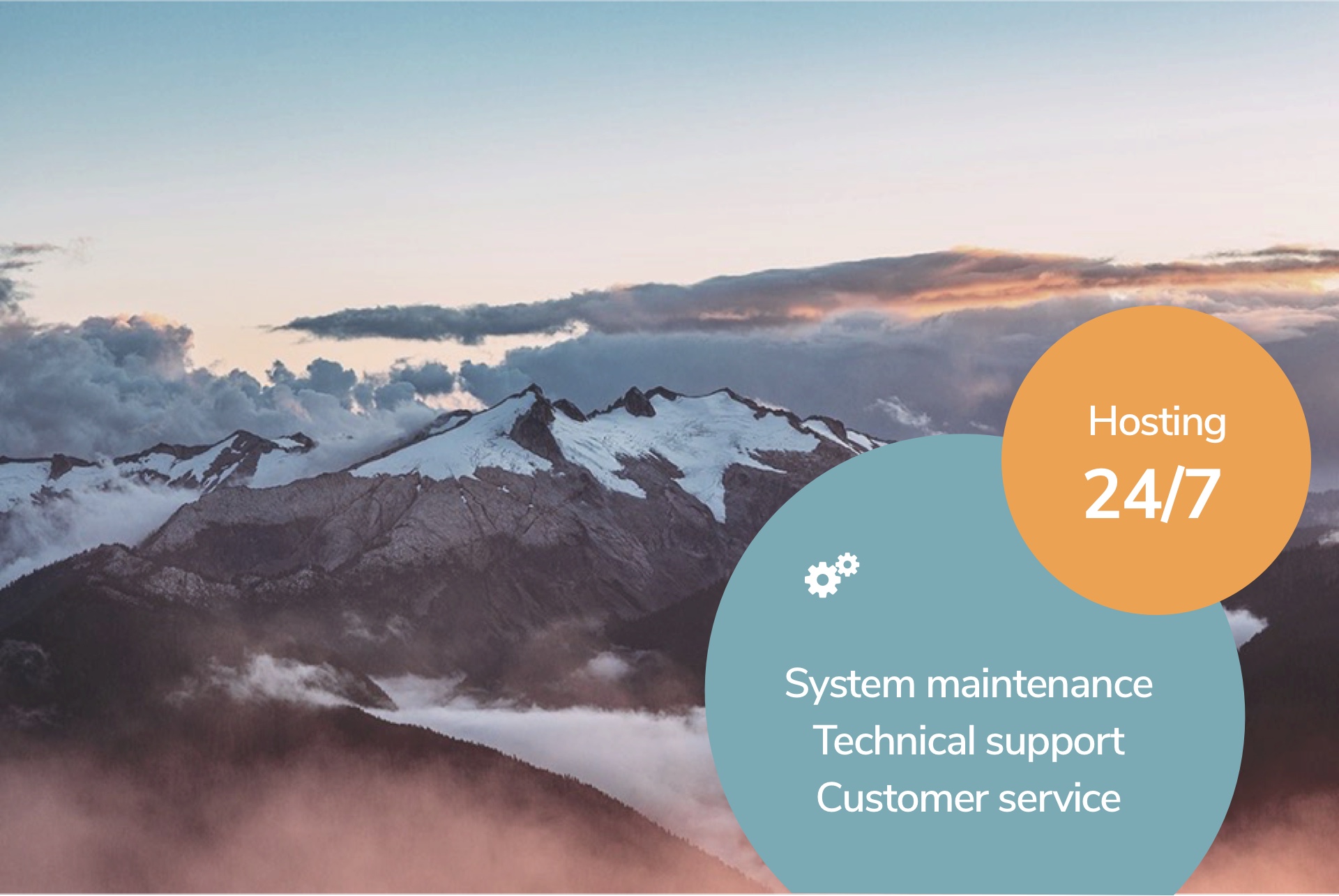 Separate web and database architecture
Full page caching of static content
Extendable web & server architecture
Security prevention of DDOS attacks and break-ins
Single- or multi-region geo hosting
24/7 cloud monitoring
Help desk to support for changes and issue requests
Advanced UX Features
Through the years of practice and optimization, we understand the 'happy path' favored by Chinese consumers, more than just an easy-to-use, clear navigation flow and quick check-out process, we focus on relationship building. Rich interaction and mobile gestures create a great experience between you, your product and customers.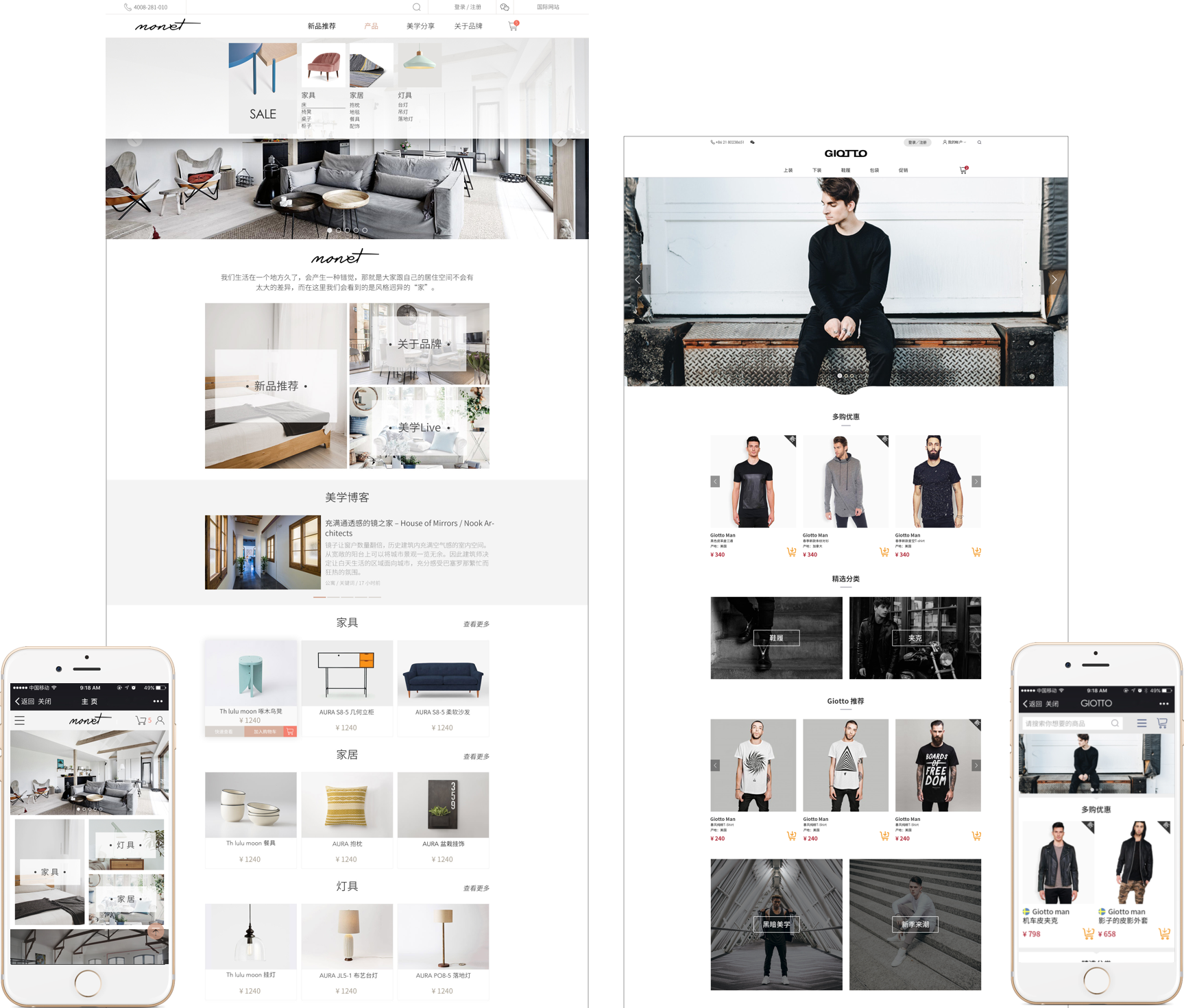 Product slider module
Ajax shopping cart module
Responsive slideshow
Ext. product slider module
Navigation menu module (Mega menu)
Sticky menu
Infinite Ajax scrolling for rapid pagination
Banner management